About Us
Since 2004, Omni Custom Homes has focused on designs that are client-driven. Our portfolio includes beautiful Hill Country retreats, elegant Mediterranean villas and luxurious Spanish Mission homes.
Our approach to custom home building can be summarized as:
Quality Comes First
Client-driven Style
Customized for Each Site
Maximizing Value
Reliable Reputation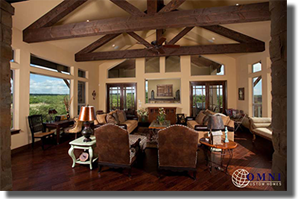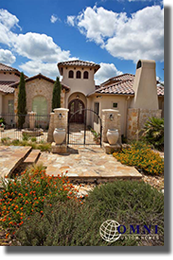 Quality Comes First
We give every customer individualized design and building services. We are a high-end, low volume builder which ensures we can personally speak to our clients and give utmost attention to construction details and the work of our subcontractors.
Client-driven Style
We build homes that reflect the vision of our clients. We invite and encourage clients to bring ideas, sketches or photos to their initial consultation so we can learn what is important in their design. We strive to push the envelope with fresh design ideas and innovative technologies, but always keeping the client's design ideas in mind.
Customized for Each Site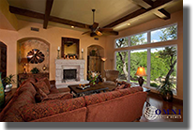 A great home will not stand out unless it is tailored to the site it is on. If a client already has a site selected we work with our clients to adapt their design to take advantage of unique site features such as which sides face the sunrise and sunset, scenic views, prevailing breezes and the design of neighboring homes. If a client does not not already have a site, we offer full site selection services that consider the desire for views, lakes and other natural amenities; the ease of getting to work, school and stores, as well as how slopes and elevation could affect the construction budget and the design of the home.
Maximizing Value
We work closely with our clients to formulate a design and construction package that will stay within their budget. We help them analyze the benefits and costs of energy-efficient features such as blown-in cellulose insulation, tankless water heaters and solar panels. They also receive complimentary services from a professional decorator who helps them choose interior and exterior finishes, paint, lighting, fixtures and flooring that meet their design and budget objectives. Our goal is for the homeowners to get the most house for their dollar. We educate them about the building process and what each item costs so they can intelligently decide how to spend their money.
Reliable Reputation
Omni Custom Homes is a member of the Greater San Antonio Builders Association and the National Association of Home Builders. We rely on the quality of our work and word of mouth referrals to build our business. We can supply prospective customers with letters of reference from each of my former clients. From our designers to our subcontractors, everyone on our team cares about meeting or exceeding the expectations of the client.